Professional Web Design & Development
Whether you need a brand new website or your existing website re-designed, MGS Web Design provide a professional web design service. From start to finish our team, with your input, will design and develop a bespoke website for your business.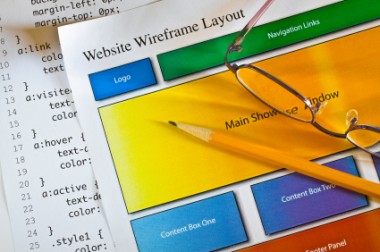 Need a new website?
Our bespoke web design services cover all aspects of website design from template design to logo design and banner design. Of course we don't just design websites, we also build, develop and optimise them. Choose a web design package that includes everything needed for a new website or contact us with your requirements for a quote.
Need a re-design or new functionality added to your existing website?
No problem, we can add specific design and content elements to your existing website or give your website a complete overhaul and bring it up to current standards. Whether you want a fresh design, better navigation or new functionality we'll take care of it for you. Contact us with your requirements for a quote and more information.
High Quality Web Designs
We believe in creating unique, high quality websites that don't just look great but function great too.
Visual Appeal - Professional graphic design for a unique website design that is pleasing to the eye. Our web design service covers all aspects of high quality website design, everything from web page layout and logo design to banner design and flash animation.
Navigation - Intuitive menus, page layout and interactive controls that provide easy navigation throughout your website.
Speed - It's important that your website loads quickly. Without compromising quality we optimise your website so that it loads as fast as possible, even on slow internet connections.
Dynamic Content - From online forms and cms integration to e-commerce shopping cart systems and custom built web applications, we can program your website to be more dynamic and more interactive.
Search Engine Optimisation - Using the latest SEO techniques we ensure your website is as search engine friendly as possible, helping your website rank higher in the major search engines. We also provide you with advice and guidance to assist you with marketing your website effectively online.
Results - Whether you want more phone calls or email enquiries from your website or more online sales conversions, we never forget the most important thing... Getting results! From the design and layout at the early stages to the coding and search engine optimisation at the later stages, we aim to build websites that achieve the best possible results.
Have a look at our design process page for more information or contact us today for a website that gets you the results you want.